Following the legacy of the martyrs, let the great cause last forever
Categories:

Shunyang News

Author:

Ningbo Sunyang Party Branch

Origin:

Party Branch of Ningbo Shunyang Electric Measuring Instrument Co., Ltd.

Time of issue:

2018-09-17

Views:
  On September 16, 2018, the six party members of the Ningbo Shunyang Electric Measurement Branch of the Communist Party of China who signed up to participate in the life of the collective exploratory organization went to Liangnong Town, Yuyao, the old district, to receive revolutionary traditional education.
  We first came to the National Civilization Village, the famous Hongcun Hengkantou Village, and received education in the display column of the village committee compound, the Home Garden and Home Library.
  Everyone is very interested. Although the weather was sweltering and there was no wind that day, the party members were still full of energy, perspiring to visit and read, and filming records from time to time.
 Particularly in the Home Library on the second floor, the general secretary Xi who was watching the display just after the Spring Festival this year, the reply to all party members in Hengkantou Village has inspired and inspired the party members and comrades to move toward the established ideals and beliefs. Row.
  Following the Red Creek, we came to the former site of the Party Committee of the Eastern Zhejiang District of the Communist Party of China, and once again received revolutionary tradition education. Visit the showroom, General He Kexi memorial room, the former residence of Comrade Tan Qilong, Zhedong Bank, and the old printing plant site. Witnessing the photos, cultural relics, and deeds left by many revolutionary ancestors during the arduous years of anti-Japanese and national salvation has aroused our infinite respect for the revolutionary ancestors. In the 1930s and 1940s, when the Chinese nation suffered great suffering, the ancestors made great sacrifices for national independence and national rejuvenation. Under the leadership of the Communist Party of China, with the efforts of the ancestors, and through arduous struggle with the broad masses of compatriots, the Red State was established.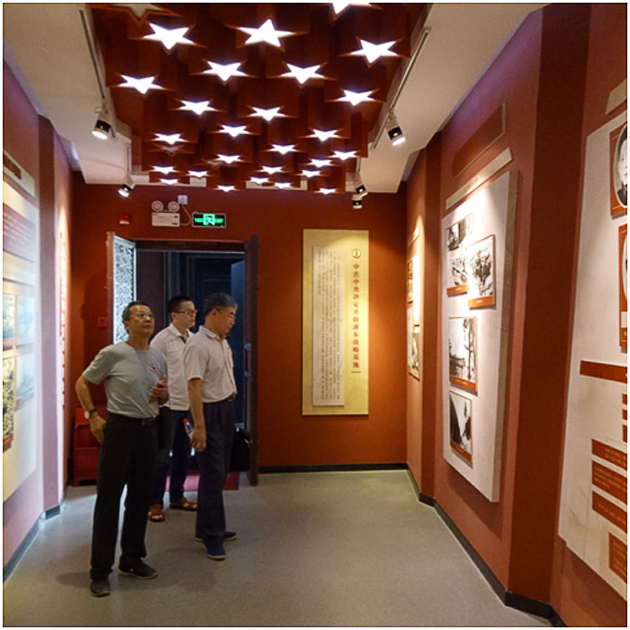 We walked along the path by the verdant stream, beside the various fruit and plants as characteristic agriculture, attracted everyone to stop and watch, the ecologically beautiful mountain environment, all let us feel the great changes brought about by the construction of the new countryside .
  The green mountains, green waters, blue sky and white clouds make the old villages and villages particularly enchanting, glowing with a brighter light, attracting tourists from all over the world. It seems to remind us to not forget our original aspirations, keep our mission in mind, inherit the good red gene, work hard, and continue to strive for the development of a good hometown and a good new China, so that the great cause will last forever.
(Announced by the Party Branch of Ningbo Shunyang Electric Measuring Instrument Co., Ltd., 2018.09.17)